Barcelona are scheduled to face Bayern Munchen in the first leg of their Champions League encounter tonight, but Gerard Pique has had other off-pitch distractions… in the form of fatherhood! With his partner Shakira currently a judge on the USA Reality TV singing competition, "The Voice", the Catalan defender has devoted almost all his free time to his adorable son, Milan Pique Mebarak.
"Piqué is mad about his son. He kisses Milan and Milan kisses him. He bathes the baby boy and changes his diapers whenever he gets the chance. If Shakira wants to go for a medical check-up or a meeting, he stays with the child all afternoon. He sleeps next to him and shares everything with him. He is a 'Grade A' dad and he is even better than me!" – Shakira's father William Mebarak in an interview with the Colombian newspaper "El Heraldo".

Added Mebarak : "Shakira has never stopped exercising. She has always practised Zumba, even after pregnancy. She always eats healthily and exercises. She's a great mom. She has always been disciplined and if she wasn't, she would not have been able to (endure) this barbaric lifestyle as she has!" he said.
Neymar's girlfriend, the Brazilian actress and model Bruna Marquezine (seen above with Brazilian socialite king and 'diva', David Brazil), has spoken up about her relationship with the Brazilian player.

The actress admitted in an interview with Brazilian magazine "RG" that she and Neymar often share their busy agendas and daily schedules with one another. "On Monday, we will talk to each other about our schedules ahead, and plan accordingly." When it comes to dating, they meet in the middle. "We meet up with (our friends), or at my house or his house," she said.
Marquezine, 17, also revealed that she is a 'big dreamer' and wants to carve out a career in acting. "I'm dreaming big and I want to do more movies and theater. I am not ruling out Hollywood! Where does it stop? I don't know.."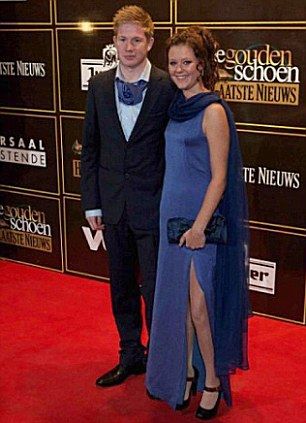 In a titillating story that is set to draw comparisons to the John Terry and Wayne Bridge scandal, Chelsea have now been thrown in the spotlight for a new cheating saga involving their Belgian players, goalkeeper Thibaut Courtois and midfielder Kevin De Bruyne. Both players are out on loan this season with Atletico Madrid (Courtois) and Werder Bremen (De Bruyne) respectively.
According to a report in Belgian gossip magazine, 'Story', De Bruyne's girlfriend, Caroline Lijnen (seen with him at an event above), 20 allegedly started a relationship with his teammate, Courtois behind De Bruyne's back. It was also reported that Courtois and Caroline "exchanged explicit pictures on Facebook before she went to see him at Madrid." Ouch!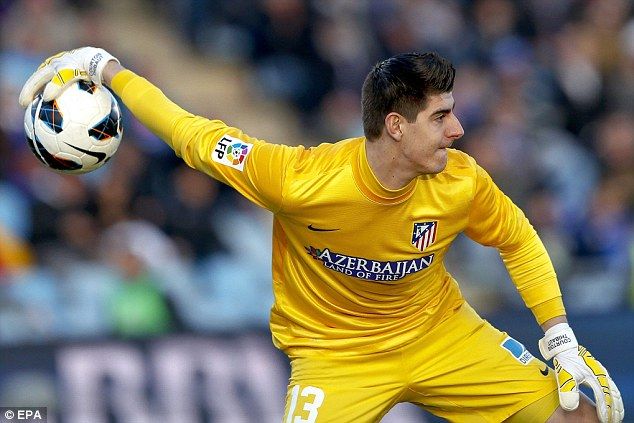 "Caroline Lijnen became frustrated at life with De Bruyne in Bremen and moved to Madrid where she enjoyed a liaison with Courtois (seen above)," wrote a report in the magazine.
De Bruyne was said to be 'devastated' upon hearing the news and a source in the magazine added : 'In the Madrid house she cheated on Kevin. He didn't know anything, but when he discovered about it, he went crazy. It was a huge shock for him.'
However, the Belgium team-mates are believed to have rekindled their friendship after holding talks before their country's clash against Macedonia earlier this month.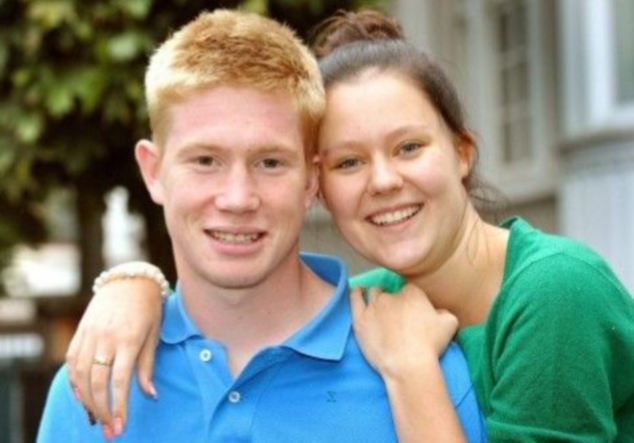 A spokesperson from the Belgium FA claimed they now even laugh about it! Press officer Stefan Van Loock said : "We don't deny that there have been private problems between Thibaut Courtois and Kevin De Bruyne.
'But I've talked to both of them and they both confirm this case is closed for them. They have finished the quarrel. The guys talk again to each other and they even make jokes again. 'It's true the national manager has talked to both of them about the case. But it never has had any impact on the Belgian national team. It's a shame this case has gone public.'