As a result of the bombings at this year's Boston Marathon, more than 5,000 runners were stopped in their tracks along the course, unable to complete the race they had trained for all winter (
HERE
). The horrific bombing shook the foundation of America's core. It had families coming together and represented one of America's worst tragedies on one of its most hallowed afternoons.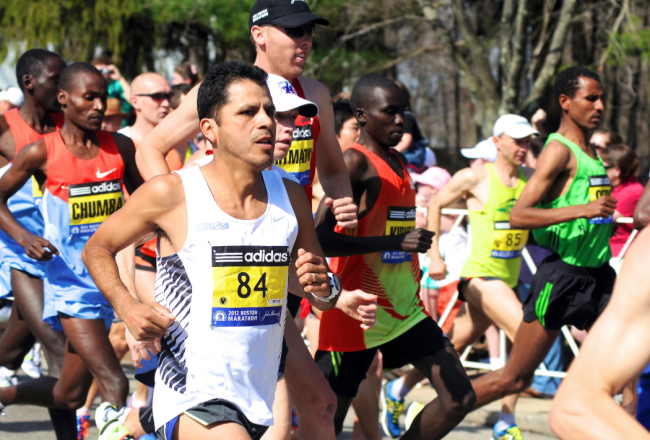 But after yesterday, folks can always say terrorism could not stop them from finishing the Boston Marathon.
As noted by a Boston.com report, over 2,000 bombing victims and runners came back on Saturday to finish their Boston Marathon run. The gathering brought those athletes and victims of the tragedy together, leading to a triumphant celebration of life as all crossed the finish line.
The impetus to run the final mile came from a group called OneRun, which was represented by spokesperson Kathleen McGonagle on Saturday. Tom Grilk, the executive director of the Boston Athletic Association, organized an effort to give runners and those looking to honor victims a true Boston Marathon experience.
"The opportunity to run down Boylston Street and to cross the finish line amid thousands of spectators is a significant part of the entire Boston Marathon experience," said Grilk (via Reuters).
The one-mile run began at Kenmore Square and ended at the official finish line, where on April 15, two bombs went off near the Boylston Street endpoint. The two explosions injured 264 people and killed three: eight-year-old Dorchester native Martin Richard, 29-year-old Krystle Campbell of Arlington and Boston University graduate student Lingzi Lu.
Before the race, the National Anthem was sung by the choir from St. Ann Parish, where 8-year-old victim Martin Richard's family worshipped.
For many runners, it was also a chance to heal from the events of that harrowing day.
"It was very emotional to run down this street and see all the people cheering," said OneRun organizer J. Alain Ferry, who was prevented from completing his ninth consecutive Boston Marathon on April 15 and ran the final mile Saturday.

"There were a lot of tears," Ferry said, clutching his 2013 marathon bib, with the number 22084. "And I can feel in my throat that there are going to be more. This was a scab for everyone that just was not healing."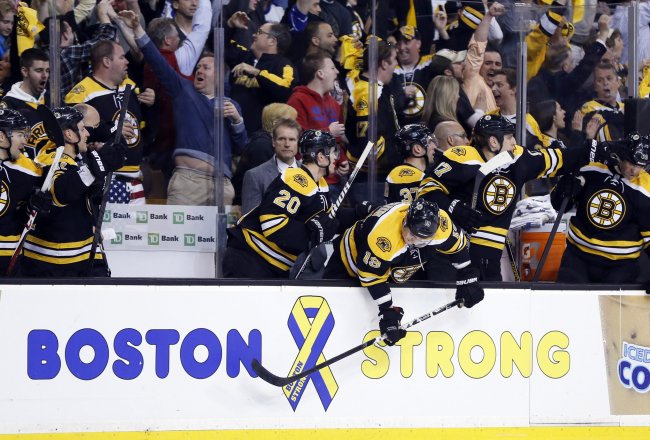 In the time since the bombings, the sports world and United States as a whole have rallied around Boston and its "Boston Strong" slogan. The NHL and the Boston Bruins donated $250,000 on behalf of the One Boston Fund. The Boston Red Sox and Major League Baseball raised $646,500, while the NFL, NFLPA and New England Patriots made a $1 million donation together.
While there were corporate sponsors covering Saturday's run and leftover funds to be donated to victims, one could argue that running in and of itself was the most important thing. It showed that this horrific incident can not break their spirits, it would not hold the people back from their goal of finishing the Boston Marathon and that the city would emerge stronger and better.
There aren't many times in the sports world where we can all root for the same team, but those runners hugging and celebrating those lost or injured in April is something we can all stand and applaud.