I am sure we all have pondered in our silent moments why somebody will just spend donkey years in office regardless of his or her achievements. Nobody has been more bothered than me, to think out of 7, 000, 000, 000 people in the world, only one Swiss is allowed to preside the affairs of the most important institution in the world.
FIFA president Joseph Sepp Blatter
FIFA president Sepp Blatter 77, has been in office since 1998 and hes going to run for office again in 2015 when he will be a year short of being an octogenarian.
Joao Havelange
Well i'm not surprised, his predecessor Joao Havelange was in power for 24 years and left office when he was 82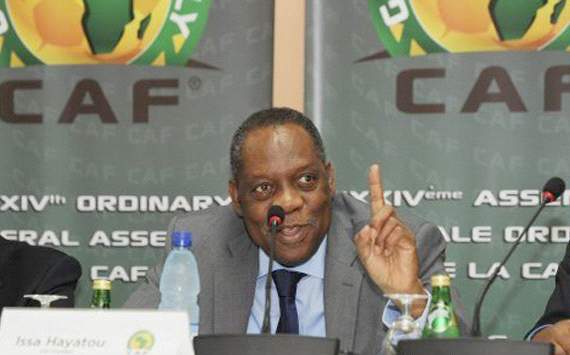 Issa Hayatou
The syndrome knows no border as it spreads across continents. Here in Africa, CAF president Issa Hayatou has been in power since 1988.
Lennart Johansson
Lenart Johansson ruled Europe for 27 years before Platini took over the mantle where the French has spent 6 years and counting. ..
Hopefully all these will stay in the past as FIFA's executive committee led by 77-year-old president Sepp Blatter has dropped a proposal to impose age limits and restricted terms of office from a reform package due to be discussed at its Congress on Friday.
The decision to defer for a year the debate on limiting mandates for senior officials was agreed by the committee after its meeting on the Indian Ocean island on Tuesday.
It comes a day after Blatter said the proposed age limits could be considered a form of discrimination.
As expected, the Swiss was opposed to the idea put forward by FIFA's Independent Governance Committee (IGC) which has prepared the reforms to be decided this week.
A FIFA statement read: "As no consensus has been reached among the member associations and their confederations on the agenda items "term of office" and "age limit", a more thorough analysis is required.
"Therefore, both items will be examined further and the Congress will be asked to put them back on the agenda of the 2014 FIFA Congress with concrete proposals."
On Monday, Blatter told FIFA's website (www.fifa.com): "It's not up to me, we are in a democratic process with the member associations voting.
"However, personally, I've already said I was against the age limit as I believe it is not a relevant criteria, not everyone is the same at 60, 70, 80, etc. It could even be seen as discriminatory. Passion makes the difference."
The most powerful man in world football, who could seek a fifth mandate as FIFA president after he turns 79 in 2015, also referred to the proposal to limit the number of terms officials can serve, which is unlimited.
"I am not against a limitation of a number of mandates, this rule applies in many democracies in fact. But then it should apply to everybody," he said.