Every once in a while, there are a few athletes who come along that aren't just your average cup of tea. They become bigger than their sport.
Whether they came in with all the hype that LeBron James did from his high school days or just out of nowhere like Tom Brady, they're true icons in the biggest form of the word.
Like every year, we continue to see big-name stars call it quits, leaving us looking for those who can step up and take some of these stars' places.
But since there are only a few that become bona fide A-listers that even non-sports fans have heard of, Sportunes will be giving you the ones that most transcended their sports.
Mia Hamm
Without Mia Hamm, who knows how popular the sport of soccer would be for women around the world?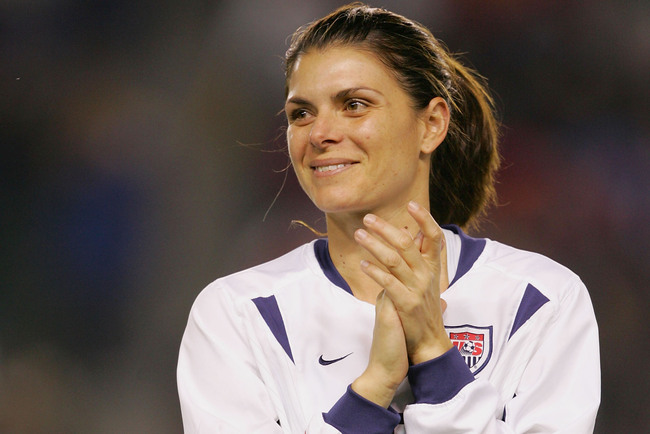 An absolute winner, Hamm won an astounding four national titles while at North Carolina in college and then went on to star in the first four Women's World Cups—winning two of them—and collected gold medals in both the 1996 and 2004 Summer Olympics. The Barcelona ambassador scored 158 international goals, more than any other player, male or female, in the history of soccer and is the third most capped female player in soccer history appearing in 275 international matches.
Hamm was named the women's FIFA World Player of the Year the first two times that award was given (in 2001 and 2002) and is listed as one of FIFA's 125 best living players (as chosen by Pelé). The American was then inducted into the National Soccer Hall of Fame as well as the Alabama Sports Hall of Fame and Texas Sports Hall of Fame.
These and many more are why she was named the greatest women's athlete of the past 40-plus years.
Now consider the few things you now know about her and ask yourself if she didnt transcend her sport.