What's in a name?
Who really knows?
But what's in a nickname?
Most of the time, a solid story.
Earning an alias usually means you've left an impression on another person—regardless of that being good or bad.
We've seen some really cool ones over the years too, it's just not all of them that have been to star players.
From time to time, sportunes will be revealing to you some great nicknames that random athletes have somehow been blessed with.
Harold Milner
Nick name: Baby Jordan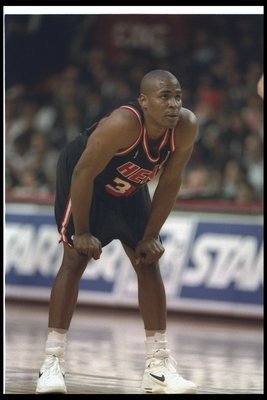 Harold Miner's career NBA highlight?

Winning the NBA Dunk Contest two times in 1993 and '95.

We're not sure who decided that was deserving enough of the nickname "Baby Jordan," but whoever it was obviously couldn't read the future, because there are plenty of basketball players who would hold that title more appropriately.

While Micheal Jordan was winning MVP @ 35, Harold Milner was busy retiring @ 25