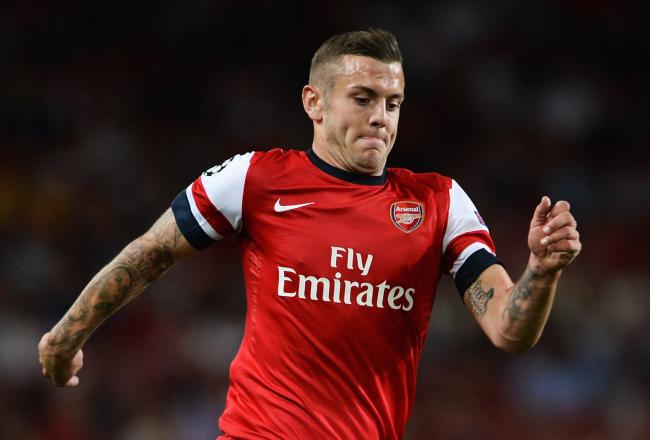 Arsenal are still waiting to see what Jack Wilshere can do. Some are wondering whether that will ever happen as he enters a third season of leg problems. The Gunners starlet is still just 21 years old, making a series of surgeries and procedures even more problematic for his long term standing. His latest surgery was minor, but it needs to be put into context.
Wilshere's problems started with an all-too-common issue for footballers, an ankle injury. The midfielder suffered a stress fracture in his ankle in 2011 that did not heal with rest. Instead, surgeons went into the ankle and pinned the bone, to stabilize it and allow it to heal. The expected time frame for his return was four to five months.
Wilshere took over a year to return. But when he did, he showed flashes of the play that earned him not only a big new extension, but the coveted number 10 as Robin Van Persie exited. He did have a bout of patellar tendinitis that had to be treated, but this is not uncommon and gives us some clues about why this issue has lingered.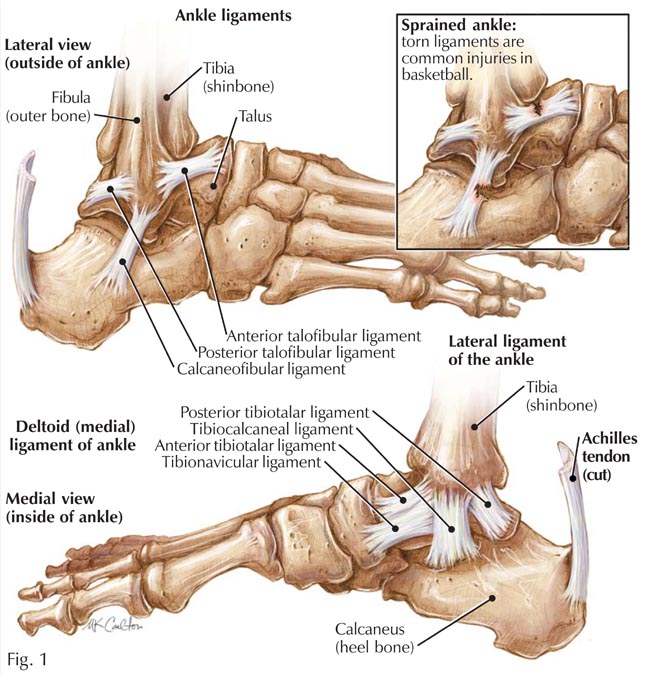 The series of leg injuries are likely to be interrelated in what I call a "cascade," a term borrowed from the world of network science. You may remember the old song that said "the knee bone is connected to the shin bone" and so on. It is kind of true. Everything is connected and one small change can create more issues.
The body is exceptional at compensating for injuries, though in its brilliance, it often gives clues that we should stop—like pain and swelling—that don't fit in with the plans of a football club. For an idea of how this works, put a rock in one shoe and walk around the room. You won't walk normally but if you can go for a bit, your body will quickly find a way to make do, though in doing so, it will change the way you walk and the muscles and tendons stressed by doing so.
Adding to the complications for Wilshere is his age. At just 21 now, he is quite literally a growing boy. While he may not be growing vertically, he is still in a peak period for "filling out" and having his skeleton harden and thicken. Those kinds of changes make re-connecting things and pinning a bone in place even more difficult for a surgeon.
If Wilshere is only at 85 percent, then there is marked room for improvement. Assuming the ankle is stable now, the midfielder can focus on getting his fitness levels back near peak while re-integrating himself with the style of play necessary. Both Arsenal and England are trying to figure out how best to deploy Wilshere, but both need to take into account that his ankle is inhibiting that style.
The Arsenal medical staff will focus on stability and maintenance in the next six weeks. The difficulty will be in finding a balance between protecting the ankle and allowingWilshere to have the freedom of movement that he needs to succeed. He'll also need to develop confidence in the ankle's ability to handle the rough-and-tumble style of football he'll face against top clubs.
Arsene Wenger said that "the ankles are the most important part for a footballer." It's hard to argue. Making sure that Wilshere's ankles are healthy is far more important than any one game. While it's hard to be patient with the kind of talent and vision he can bring to a game, the long view is the smart one. Hobbling him now would mean we might never see how good Jack Wilshere could be.
WILL CARROLL ( BLEACHER REPORT'S SPORTS INJURIES LEAD WRITER)