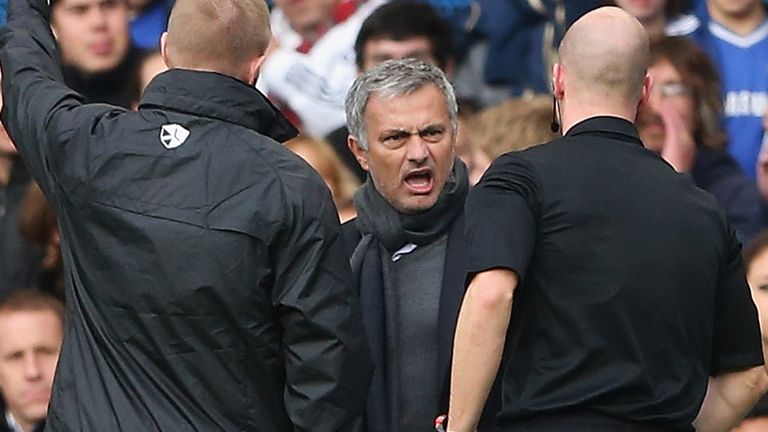 Chelsea boss Jose Mourinho has been fined £8,000 after admitting a breach of Football Association rules during last weekend's clash with Cardiff.
Mourinho was sent to the stands with about 20 minutes left of the match, which ended in a 4-1 victory for his side.
The Portuguese lost his temper with referee Anthony Taylor when he asked Branislav Ivanovic to speed up taking a throw-in, having seen Cardiff get away with time-wasting earlier in the game.
There was talk Mourinho would be handed a touchline ban for his outburst, but he has been given the standard FA fine after admitting improper conduct.
An FA statement read: "Chelsea manager Jose Mourinho has been fined £8,000 after he admitted a breach of FA Rule E3 in that his behaviour in or around the 69th minute of his side's game against Cardiff City on 19 October 2013 amounted to improper conduct.
"The fine is the standard penalty for the offence."
Mourinho addressed the subject after Chelsea's Champions League win over Schalke on Tuesday, saying: "What the referee wrote is true. I was not aggressive, I was not offensive. I just had a disagreement.
"That in the game is resolved with 'shut up and sit down', (you) don't need to go to the stands.
"I accept the fine and against Manchester City (on Sunday) I can work."
Sky Sports