The Weekend fixtures across Europe brought many surprises while there were some predictable and somewhat irritating results recorded. Before i delve in, i just want to touch on the World Cup draws done on Friday and congratulate Stephen Keshi on being drawn in one of the relatively easier groups. I expect Argentina to beat us but i reckon we can record decent results against Iran and Bosnia ( even with Dzeko in tow) but it is imperative we win and score as many goals as possible against Iran. As for our Ghanian brothers, c'est la vie!!! A comprehensive look at all the groups will be published soon so watch this space or rather blog. Back to league football, Arsenal entertained high flying Everton, United welcomed Newcastle and in Germany Borussia Dortmund welcomed Bayer Leverkusen.
In ENGLAND, Arsenal welcomed bogey team Everton after the Merseysiders had upset Man United five days earlier and brimming with confidence even cocaine can't achieve. For Arsenal it was a chance to go 7 points clear at the top after their direct rivals had dropped points. The match was evenly balanced with Everton bossing possession in the first half but failed to make anything of it. Arsenal then took the initiative in the second period and opened scoring through Mesut Ozil who converted a Theo Walcott pass. Everton, the obstinate team they are fought back and levelled four minutes later through promising youngster, Gerard Deulofeu. In the end it was a point well deserved for both sides but Wenger must rue the chance of not going seven clear. These are the kind of games a potential champion should be a able to see out and Arsenal conceding so cheaply makes me believe its possible more points may be dropped in such manner. They however go five points clear so that should count for something. A daunting trip to the Etihad next weekend should give us a clear idea of their title credentials.


Inconsistent and abysmal Manchester United suffered back to back defeats at Old Trafford courtesy of a Yohan Cabaye strike on 61 minutes to hand Newcastle all three points. Wayne Rooney was unavailable but Robin Van Persie made his return to the starting XI, perhaps a bit too quickly. On the whole it was a tepid and unconvincing display from the Red Devils who languish in 9th and already lost five this season, a lousy record. I must however commend Alan Pardew and his troops for responding brilliantly after the humiliating loss at Swansea. I consider them a decent team and reckon a top seven finish is in order. In my opinion, Moyes isn't that terrible a manager cause i always felt United had an average squad, one buoyed by the mere presence of Sir Alex. What do you expect from players like Ashley Young, Anderson, Tom Cleverly, Nani and Valencia? Only a manager like Fergie could grind out results with such mediocre players. Moyes needs time to instill his philosophy but with the menacing figure of a gum chewing Fergie behind him, his job doesn't get easier. I won't be surprised if he makes a sensational return judging by how furiously he chews his gum in the stands. He's clearly pissed!!!


If Chelsea and Roman Abramovich thought Jose Mourinho's sensational return would see him wave his magical wand and make them grind results out like Bayern, they thought wrong. If anything his return has made Chelsea more inconsistent than ever with their latest set back, a 3-2 loss away to Stoke City indicative of a team clearly not in sync. Their midweek win, a 4-3 win at Sunderland was anything but convincing and i have never seen Chelsea so indisciplined defensively, shipping in six goals in 2 games. Mourinho really hasn't changed anything and he just hopes his tested and trusted( and predictable) counter attack approach steam roll opponents. Its clearly not working.

Liverpool recorded back to back wins at Anfield, registering a 4-1 win over West Ham. Suarez, who stole the show against Norwich with four breath taking goals, continued his ripe form with two more goals to bring his tally to 14, a decent return. The result moves Liverpool to 2nd as they continue their march on Champions League football but i feel their inconsistency may just derail that dream. If so they should expect to kiss Suarez goodbye. In other results, Crystal Palce recorded a 2-0 win over Cardiff City, Southampton stopped their losing streak with a credible 1-1 draw against Man City. Norwich won 2-0 against West Brom at The Hawthorn's while AVB's Tottenham did their Champions League aspirations some good with a 2- 1 win at unlucky Sunderland, who surrendered a lead yet again. Rene Muelensteen continued his rescue mission with Fulahm, overseeing a 2-0 win against Aston Villa.
In GERMANY, Bayern Munich continued their unbeaten streak in the Bundesliga with a 7-0 demolition of Werder Bremen, at Bremen's stadium!!! Franck Ribery marked his return with two goals and Mario Gotze, Mario Mandzukic, Daniel Van Buyten and Thomas Muller all scored to record a routine win. The result was irritating to me cause i feel there isn't simply any team that can contest with the might of Bayern. This was even a weakened Bayern team that trounced Bremen to drive home my point. They are currently four points clear of Leverkusen and ten of Borussia Dortmund. I expect them to wrap the league quickly and maybe even go the season unbeaten, there is clearly no team capable of stopping them. Pep couldn't have asked for a cushier job in the world.
Bayern's direct rivals Borussia Dortmund and Bayer Leverkusen clashed at the Signal Iduna Park in the match of the weekend. Hong Min Son shocked the home crowd when he opened scoring on 18 mins after early pressure from the visiting team. The rest of the match was played at high tempo until Emir Spahic was given a straight red card following a recklesss tackle to leave Leverkusen with ten men. Sokratis soon left Dortmund with ten men also with a second bookable offence. In the end Leverkusen hung on for a hard fought 1-0 win to move four points closer to Bayern. For Dortmund , the result is a major setback after recording three straight win to bolster their dwindling confidence. Klopp for me is just unfortunate to have so many injuries on his plate and once he has a complete squad, i tip them to bounce back. The league for me is no longer possible with a yawning ten point gap between them and Bayern. Their next priority is to record a win against Marseille in the Champions League on Wednesday to secure progression to the round of 16.
In other results, Borussia Moechengladbach continued their fine run with a 2-1 over Schalke. Eintracht Frankfurt won 2-1 at Hoffenheim while Vfb Stuttgart won 4-2 against Hannover 96. Wolfsburg recorded a comfy 3-0 win away at Freiburg while Braunschweigs nightmare top flight adventure continued with 2-0 home loss to Hertha Berlin. On Friday, Nurnberg and Mainz played out a 1-1 draw.
In FRANCE, PSG recovered from their shock 2-0 loss at Evian with a comfortable 5-0 bashing of Sochaux at the Parc De Princes. Zlatan Ibrahimovic scored a brace while Thiago Silva, Edinson Cavani and Ezequiel Lavezzi joined the jamboree of goals. The result means PSG regain top spot after 17 games with 40 points. Blanc is doing a decent job in my opinion.
Lille's decent run came to a crashing halt with a 1-0 loss at Bordeaux courtesy of Landry N'Guemo's strike on 27 mins. The result was not only the streak broken as Vincent Enyeama's run of eleven consecutive clean sheets came to an unceremonious end. He kept a total of 1,062 mins but couldn't smash Gaetan Huard's record at Bordeaux of 1,176 mins( a total of 13 matches). Sorry Vincent, better luck next time.
In other results, Nantes recorded a shock 1-0 win away at away at Marseille while Lorient defeated Rennes 2-0. Bogey team Reims won 1-0 against Nice while Olympic Lyonnais registered a surprising 3-1 away win at SC Bastia. Valenciennes and Guingamp played out a tepid 1-1 draw as did Toulouse and Montpellier who recorded the same result. Last game of the weekend saw AS Monaco record 1-0 over Ajaccio courtesy of the in form Emmanuele Riviere. Monaco stay 2nd.
In ITALY, Juventus continued their steady march towards a 3rd consecutive Serie A title with a 2-0 win away at Bologna. Andrea Pirlo is still out injured but they can count on Arturo Vidal who opened scoring on 13 mins and gave a typically assured display in the middle of the park. Giorgio Chiellini ensured all three points on 90 mins and restablish a 3 point lead at the top. This season is going to be tight but i still think Juve have the personnel and the mentality to clinch it once more. Roma have shown they can be inconsistent while Napoli is lead under Benitez so we know what that means. Inter are in transition while Milan are playing like Sasssuolo. Its Juve's title to lose in my opinion.
Speaking of which, Max Allegri and Milan continued their game of Russian Roulette with a pulsating 2-2 draw at Livorno. Mario 'Super Cocky' Balotelli opened scoring on 7 mins but as usual Milan let Livorno seize the initiative and they equalized on 26 mins through Lucas Silgardi. The hosts then took the lead on 58 through Paulo Pauli to put Milan under deserved pressure. The carefree Balotelli however came to Milan's rescue with a breath taking freekick that even Cristiano Ronaldo would applaud. The point however does little to mask Milan's woes as they still languish in 9th, ten points away from Champions League football. The whole team is a mess and their inability to keep clean sheets will be their ultimate undoing. Also Balotelli needs to improve his workrate as sauntering around a team that is so average doesn't help one bit. If he was at Bayern he could probably get away with it but at Milan where the defence and midfield is shambolic, he needs to contribute more than goal scoring.
In other results, Roma ended their run of three consecutive draws with a hard fought 2-1 win against Fiorentina. Douglas Maicon opened scoring on 7 mins to galvanize the Stadio Olimpico but were pegged back when Juan Vargas rifled home a stunner on 29 mins to level matters. Roma were not to be content with a point and poured forward for the winner which they grabbed through Matias Destro on 67 mins. The results draws Rudi Garcia's team 3 points closer to Juventus while Fiorentina remain in 5th with 27 points.
Rafeal Benitez's managerial DNA is fully formed in Napoli after another dissappointing 3-3 draw with Udinese. Goran Pandev had given Napoli a comfortable 2-0 lead but a Federico Fernandez own goal gave Udinese life. The comeback was complete on 70 mins when Bruno Fernandes equalized but Blerim Dzemaili had other ideas as he handed Napoli back the lead just a minute later. Busan Basta however had the last laugh with an 81 min equlaiser to break Napoli's heart. The result leaves Napoli eight points adrift of Juventus with 32 points while Udinese languish in 14th.
Cagiliari were 2-1 victors against Genoa while Hellas Verona recorded a 2- 1 over Atalanta. Sampdoria triumphed 2-0 over Catania while Sassuolo fell at home 1-0 to Chievo Verona. SS Lazio dismal season continued with a 1-0 loss away to Torino, Kamel Glik the goal scorer. Inter Milan and Parma played out an entertaining 3-3 draw at the San Siro.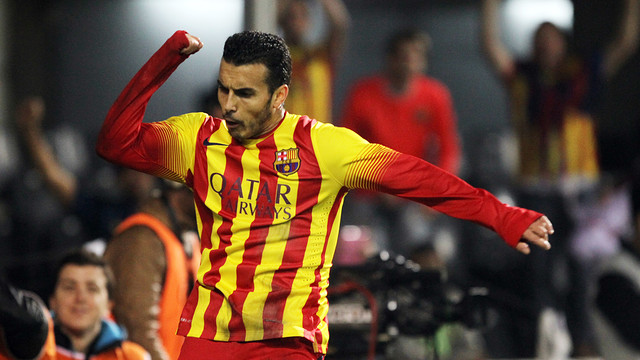 In SPAIN, there were no League matches but the Copa Del Rey kicked off over the weekend. Barcelona recorded a 4-1 win at Cartagena while Atletico Madrid romped to 4-0 win at Sant Andreu. Olimpic Xativa, a third tier team in Spain recorded a shock 0-0 draw at home to the mighty Real Madrid. Madrid dropped Gareth Bale, Cristiano Ronaldo and Xabi Alonso but still named a strong side. They struggled to break down a well organized Xativa and struggled on the artificial turf the home side used. No excuses however , a team like Madrid should beat teams like Xativa even if it is on a sandy pitch. La Liga returns this coming weekend.
That's it Folks. See you next week as i deliver my quick fire European league roundup. Till then don't do anything i wouldn't.