On 23rd of February 2013, the footbaling world was thrown into confusion when Samuel Sodje was caught repeatedly hitting Oldham Athletic's Jose Baxter in the crotch. For no apparent reason, he continued hitting the 21 year old until the Referee dismissed him.. That was one of the most bizarre redcards in football history!
Fast-forward 10 months, what seemed as a mystery to all of us has finally seen clarity as Sodje was filmed revealing that he made a whooping £70,000 from the malicious incident.
He said: 'Do you know how much I got fined? I got fined £10k and I missed six games.'
He said he had to launch the bizarre attack as the referee had not been booking him for tackling.
In the video, recorded by an undercover reporter from the Sun on Sunday, the British born bragged that he can arrange for fellow professional footballers to get yellow cards or even sent off in return for cash.
Sodje claims he fixed it for an ex-Premier League player, who now plays in the Championship, to get a yellow card and can even organise similar such events in Premier League games – for a much greater price because of the huge fines for players at that level.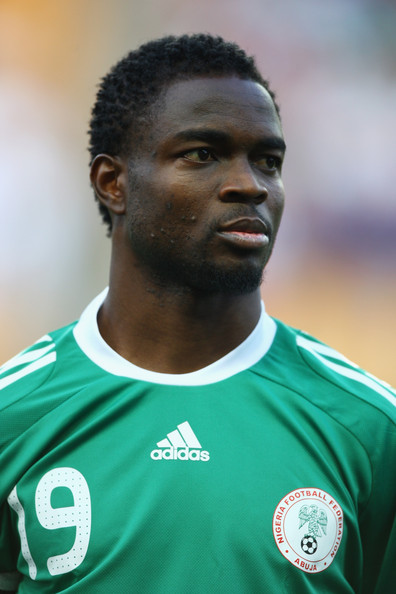 The 34 year old who originates from Warri and has gone on to make 4 caps for the Super Eagles, boasted that he can arrange for African players to influence what happens in World Cup games, claiming some players could be easily tempted to fix because they do not get paid as much to represent their national teams.
He added that it was child's play for a player to get a yellow card, as they are so common no one suspects anything is amiss and the player can continue playing afterwards.
He said: 'This guy came to meet me at my house and it was sorted. That's how easy it is – it's nothing.'

Now police are investigating after the Sun on Sunday handed over information on Sodje, gathered over a period of four months by an undercover reporter posing as a middleman for a betting syndicate based in the far east of England.

Sodje and his brother Stephen claim they can even get players sent off – an event which can cripple a team's chances in a game – for between £50,000 and £70,000.

He even said he could set up a bet an entire week before a game, while he warned the reporter not to pay one player rumoured to be involved in fixing matches because the sportsman was already under scrutiny.

Sodje spoke of a meeting a Premier League player in a Manchester hotel room, as well as at the home of another to discuss a potential fix.
The Portsmouth defender is not the only Nigerian drowning in match-fixing waters, during the course of the week, Hakeem Adelakun alongside teammate Micheal Boateng both of Whitehawk Fc were sacked by the English club after facing charges in connection with match-fixing allegations.