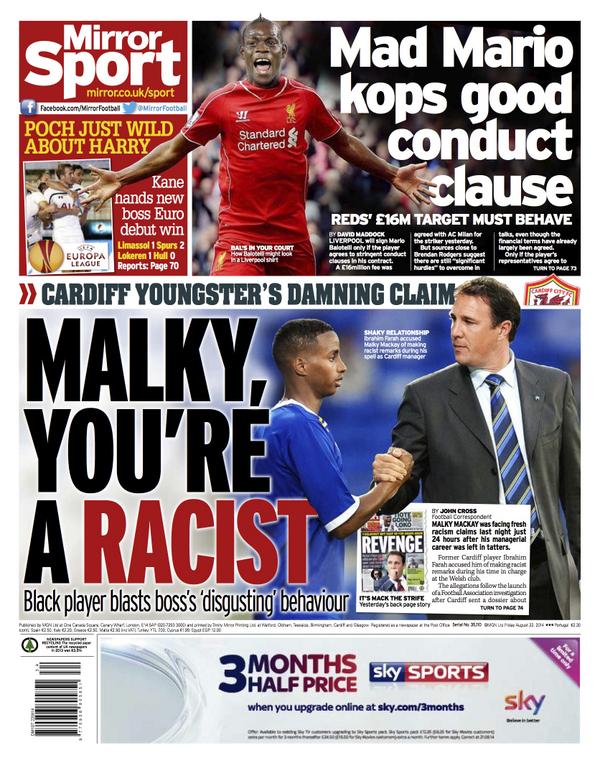 It sucks to be Malky Mackay right now as the former Cardiff manager has been receiving backlash for his sexist, homophobic and derogatory text messages he exchanged with Ian Moody. Mackay who seemed to be a perfect gentleman in the dugout is facing a possible life ban from the game as investigation intensifies.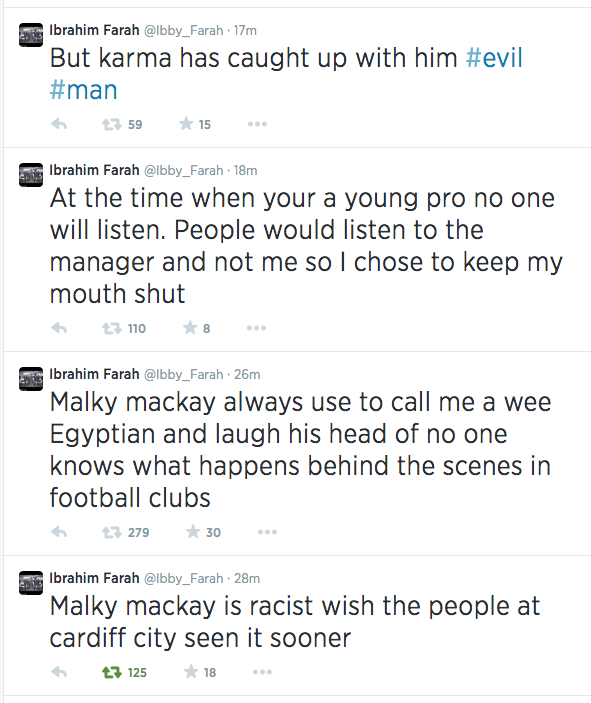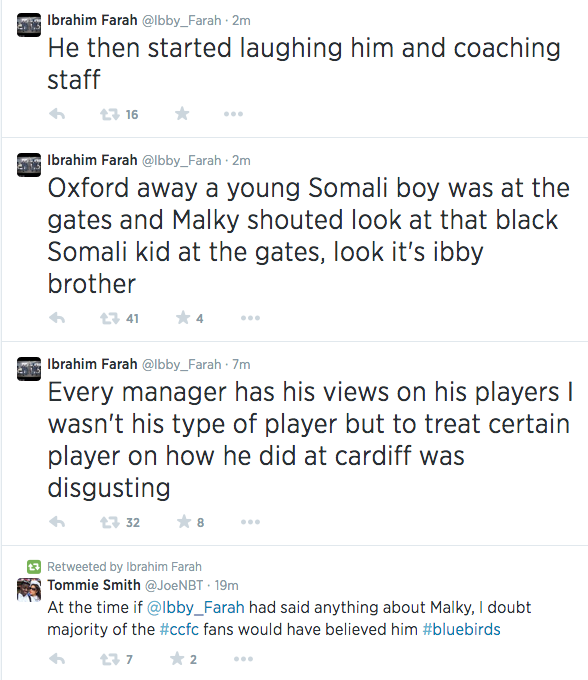 A former player of his has now corroborated with the racism allegations, with a series of tweets which have since been deleted.
Ibrahim Farah, who was at Cardiff briefly with Mackay, tweeted damning allegations about the 42 year old, who he has dubbed a dyed-in-the-wool racist.
Farah, who is Welsh born of parents from Somaliland, claimed that Mackay would refer to him derogatorily as a 'Wee Egyptian'; and also tells an anecdote about Mackay laughing at a Somali boy in front of everyone.