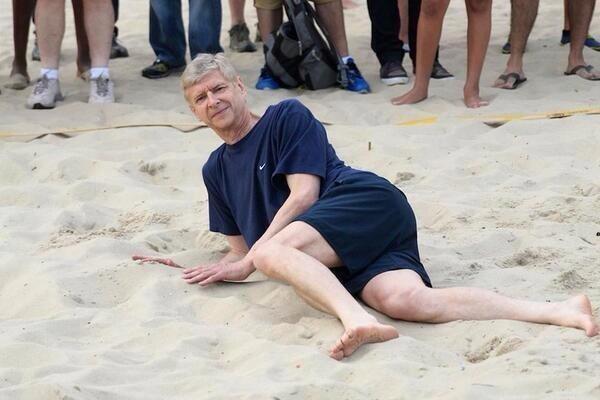 Arsene Wenger will struggle to be involved in any late-night transfer bids on deadline day, because he is taking part in a charity event in Rome.
Pictures of the Gunners boss at Heathrow airport have emerged on twitter, sparking excitement among Arsenal fans about a potential new signing.
But according to Sportsmail, Wenger is actually booked to referee in the 'Match for Peace', alongside players such as Andrea Pirlo and Ronaldinho, at Roma's Stadio Olimpico tonight
The event is to promote inter-religious peace through sporting engagement, and has attracted several global superstars.