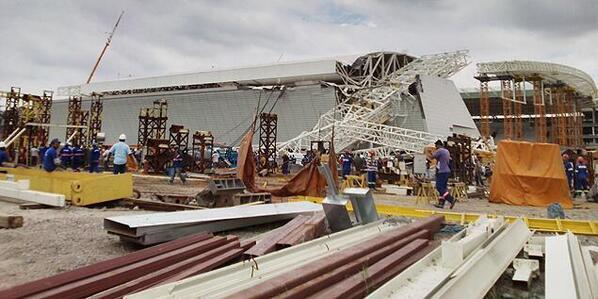 There's been some sad news going round in Brazil where two people have been confirmed dead after an accident at the construction site of Corinthians Arena. Local authorities initially announced that three workers had died, but later revised that down to two.
The two victims were 42-year-old Fábio Luiz Pereira and 44-year-old Ronaldo Oliveira dos Santos, Corinthians football club announced.
The stadium is scheduled to host the opener of the 2014 World Cup next summer, and construction of the $355 million arena was expected to be completed next month, according to the Brazilian government.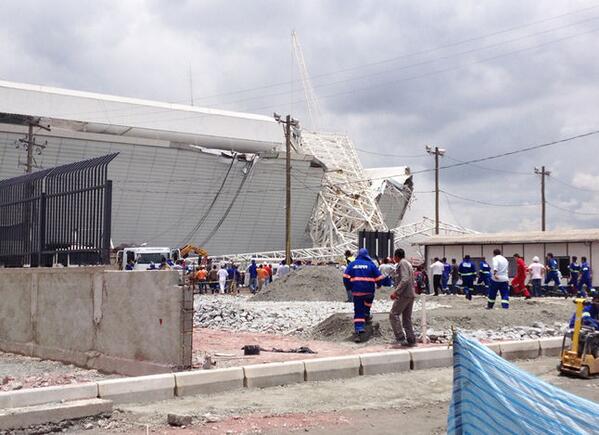 FIFA president Sepp Blatter sent his condolences: