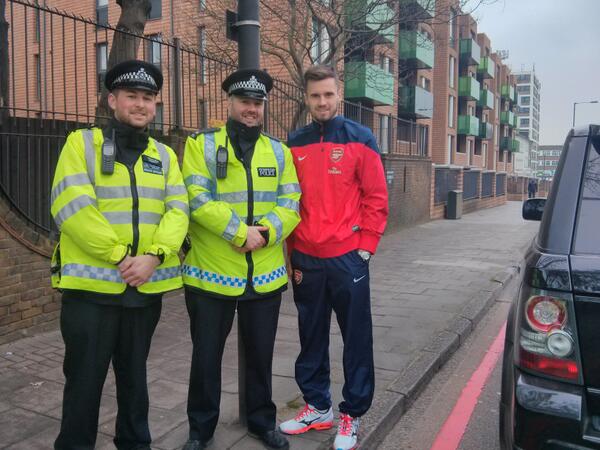 For an unknown reason the London based policeman pulled over Arsenal full-back Carl Jenkinson this afternoon as the defender was on his way to the Emirates before the match with Hull.
After realising who he had stopped (Jenkinson's full Arsenal tracksuit must have helped in the identification process), the copper took a picture with the 21-year-old and posted onto Twitter.

Jenkinson is on the staring list for Arsenal against Hull with Bacary Sagna out injured.