Part of our mandate on this blog is to let y'all know about the delectable WAGS (Wives And Girlfriends) of your favorite Athletes... Sportunes will be a breeding ground for WAGS as these beautiful women are often scooped up by some of the worlds finest athletes.
Many vault from being previously unknown to becoming household names as we have seen in Andy Roddick and Brooklyn Decker. While some probably made the athletes household names like we saw in Kim n Kris. Some 'equally' shine bright like diamonds alongside their athletic spouses like Mr n Mrs Beckham.
The lifestyle of a professional athlete is stunning already so when these guys get to go home to some of the worlds most beautiful models, forgive us if we don't shed a tear for them.
Our WAG of the week goes to;
Gabrielle Union
Gabrielle is an American ex model and girlfriend of NBA star Dwyane Wade, She's one of the few WAGs in the world that needs no introduction. Gabrielle, who is also an actress has starred in various blockbuster movies; In 2003, Union starred opposite Will Smith and Martin Lawrence in the film Bad Boys II. Also in 2003, she starred with LL Cool J in Deliver Us from Eva. In 2008, she featured in the film Cadillac Records with Adrien Brody, Beyoncé Knowles and Jeffrey Wright. In 2011, Union featured in an ensemble cast of the film version of Think Like a Man... She has appeared in over 60 television shows all through her career.
Things didn't start well for Union... When she was a teenager, she was attacked and raped at her part-time job in a shoe store. Her attacker later turned himself in and was sentenced to 33 years in prison. in 2007 she got divorced from a six year old marriage.

The Nebraska born who in high school, was an all-star point guard in basketball and a year-round athlete, finally met lady luck when she met her heart rob Dwyane Wade in 2007!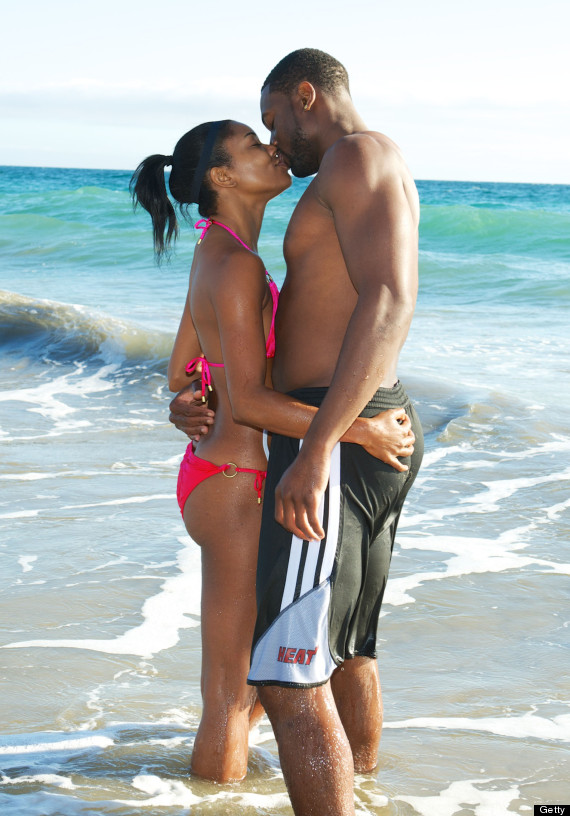 It has to be noted that Gabrielle Union is over 40 years of age, yes you heard that correctly! She was born 29 - 10 - 1972, Age is nothing but a number!