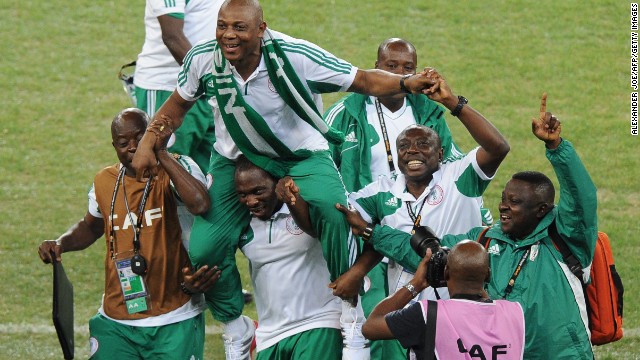 The agent of 2013 African Coach of the Year, Stephen Keshi, has claimed that the ex international has reached an agreement with Sports Minister, Tammy Danagogo, to handle the Super Eagles next month so as to avert "a disaster".

Nigeria host Congo on September 6 in Calabar and then face South Africa four days later in Cape Town in 2015 Africa Cup of Nations qualifiers.

Keshi's Manager, Emmanuel Ado, revealed to AfricanFootball.com that his brother has agreed to an appeal from Nigeria's government to return to his post to avert "disaster" in these matches while contract talks continue.
Talks with Keshi's agents were at an advanced stage, but have stalled no thanks to the leadership tussle that has bedeviled Nigerian football in the last four weeks.
"I want to announce that we have reached an agreement between Keshi and the minister of sports," said Ado.
"The agreement is all about Nigeria. And as a patriotic Nigerian, Keshi has no choice than to answer to the appeal of Mr. President.
"Talks will resume after the two matches, but my client and brother has agreed to take charge of the games, so as to avert any form of disaster."
Danagogo has not hidden his preference for the 52-year-old Keshi to continue as Nigeria's coach after he guided the Super Eagles to the knockout stage of the World Cup in Brazil.
However, the general assembly of the Nigeria Football Federation (NFF) today in Abuja is expected to deliberate on the coach's future with the team.